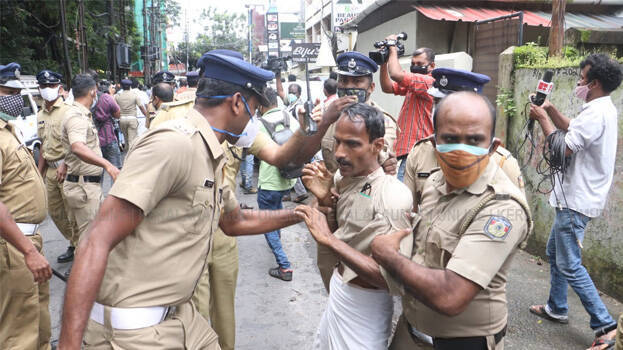 KOCHI: Some unruly scenes were witnessed at the leadership meeting of the INL, an allied party of the Left Front, which is on the verge of a split, in Kochi. The activists clashed at the meeting attended by Minister Ahamed Devarkovil. More police arrived at the hotel where the meeting is held, to control the clashes. A case has been registered against the hotel for permitting to conduct the meet violating the rules in view of Covid. A tense situation is prevailing in the area.
The clash ignited following the differences of opinion between party general secretary Kasim Irikkur and state president A P Abdul Wahab. A dispute broke out between the two and Wahab, who left the hotel told media that the meeting has been cancelled. This led to a heated argument between the activists. The police reached the spot and calmed the situation.
A group of activists told media that general secretary Kasim Irikkur and Minister Ahamed Devarkovil are trying to hijack the party. The party was embroiled in controversy over the appointment of minister's personal staff and in the name of bribery for PSC membership. Along with this the controversy of the minister visiting the PDP leaders. The issue between the two factions has become a headache for the Left Front.