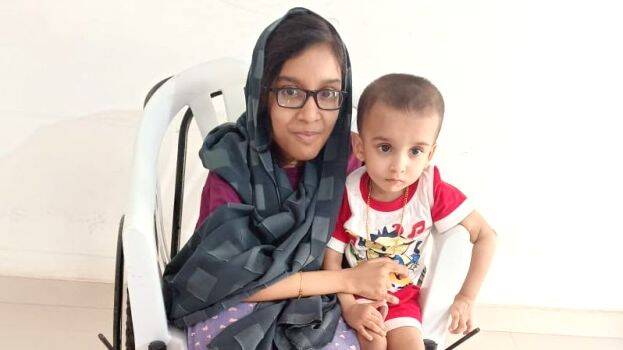 PAZHAYANGADI (KANNUR): A one-and-a-half-year-old boy from Matool in Kannur, who was suffering from spinal muscular atrophy, received Rs 46.78 crore via crowdfunding for treatment costing Rs 18 crore. 7,77,000 people had sent money. Relatives said the remaining money after the treatment of Muhammed and his older sister Afra would be set aside for the treatment of children with the same illness.
The largest amount that reached the account was five lakhs. The decision on the remaining amount will be taken after consultation with the government. Relatives said the baby's Zolgensma medicine will arrive on August 6. The blood test took place in the Netherlands. Zolgensma must be prepared and shipped from the United States. Treatment is fixed at Kozhikode Aster Mims Hospital.
With media, including Kerala Kaumudi, publishing the situation of Muhammed and Afra, children of Rafeeq and Mariyam, people came to their aid from all over the world. The only cure for this disease is gene therapy by administering 44 ml of Zolgensma worth Rs 18 crore within two years.
Afra was diagnosed with the disease four years later. Therefore, even if this drug is given, it will not work. When the world heard Afra's plea, "Forget me, help my little brother," the help came pouring in.