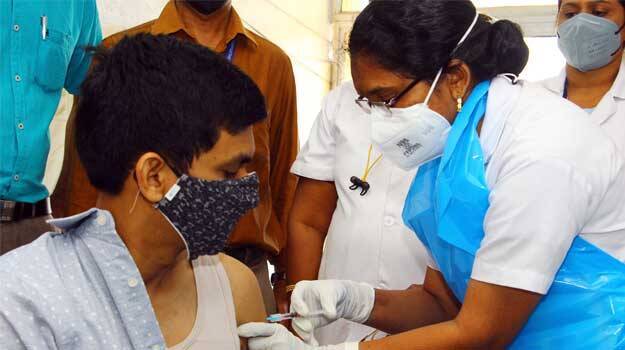 THIRUVANANTHAPURAM: A total of 2,01,39,113 Covid vaccine doses have been provided in the state so far if both doses are taken into consideration, Minister Veena George said. 1,40,89,658 were given the first dose and 60,49,455 the second dose. With this, 40.14 per cent people in the state were given the first dose and 17.23 per cent the second dose. Fifty-two percent of those over 18 years of age were given the first dose and 23 percent were provided the second dose. 79% (89,98,405) over the age of 45 years received the first dose and 42% (47,44,870) received the second dose. The Minister also thanked all those who provided the vaccine without wasting a drop.
Women are the leading recipients of the vaccine. 1,04,71,907 women and 96,63,620 men have received jabs. In the age group of 18 to 45 years, 25 per cent (37,01,130) received the first dose. A person receives the second dose 12 weeks after receiving the first dose. Thus, 3,05,308 people (2 per cent) were able to take the second dose.
Vaccination was started in the state on January 16, 2021. The vaccine was first given to health workers. In the first phase, the vaccine was given to government and private hospital staff, field workers, ASHA workers and anganwadi workers. About 100 per cent of health workers and Covid frontline warriors in the state have been given the first dose and 82 per cent the second dose.
The state vaccinated the highest number of people (5,15,241) on Friday. On the 24th of this month, 4.91 lakh people were vaccinated.
Today, 3,59,517 people in the state were vaccinated. Today, there were 1,546 vaccination centers. There were 1,280 centers at the government level and 266 centers at the private level.
Another 4 lakh doses of vaccine were made available in the state today. 1,35,440 doses were available in Thiruvananthapuram, 1,57,460 doses in Ernakulam and 1,07,100 doses in Kozhikode.