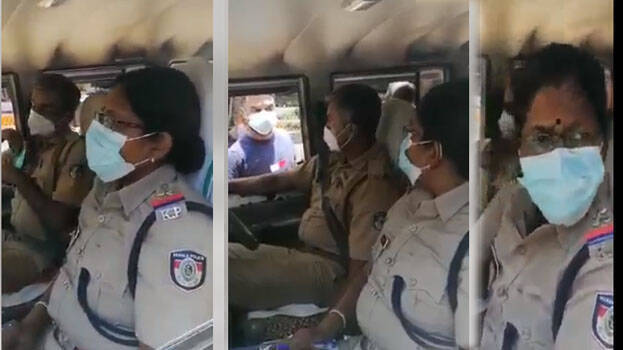 MALAPPURAM: The Keralites are now in a position to fear the police along with Covid. A video of the locals questioning the police for seizing the mobile phone of a biker in the name of not having an insurance, is being circulated. The incident happened in Malappuram.
'His wife is nine months pregnant. Do you know how many times she called in this phone? See the missed calls in the phone. What do you think? Madam, you are also a woman. He is the only one in the house. If anything happens to that girl, you will be responsible for it?
You can take the vehicle and the license and all. Sir, how can you seize anyone's personal mobile phone.
That girl is pregnant. If the officers turn harsh towards ordinary people, what will we do. Don't have an insurance, seized my phone when I was ready to pay the fine.
Being a cop is not just a job to be harsh towards people. You can go after listening to us. If we say something, you will say that we disrupted your work. Do you think that what you did is correct, the locals asked?