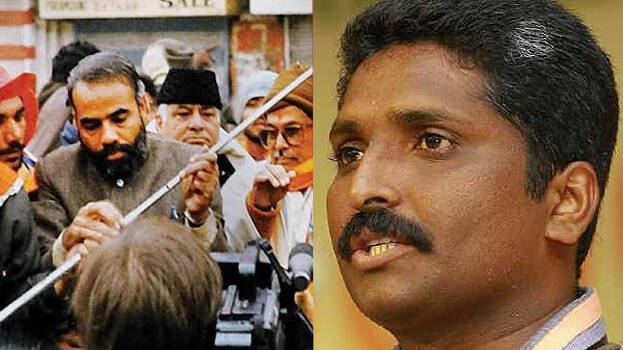 THIRUVANANTHAPURAM: BJP leader Sandeep Vachaspati has said that it has been two years since India gained true independence. In his Facebook post, Sandeep posted a long list of changes that took place in Jammu and Kashmir two years after the abolition of its special status. He claimed that terrorist activities have dropped to 59% and that young people have stopped taking up arms against the military.
'It has been two years since India gained true independence. It has been two years since the BJP government sowed the seeds of the 'one nation' in Jammu and Kashmir by uprooting the poisonous plants of separatism.

Some changes in Kashmir in 2 years:
Terrorist activities have dropped to 59%.
Only 59 people were killed in terrorist attacks during this period
No one was killed in other violent incidents.
People from various parts of the country got the right to buy land in Kashmir.
Kashmiri citizenship for young men from other states who marry Kashmiri women. As of January 2021, 33,80,234 young people have benefited from it.
The special flag of Kashmir has disappeared.
Of the 44,167 Kashmiri Pandit families who fled the state after 1990, 3,841 returned. 6,000 people got jobs under the Prime Minister's Rehabilitation Program.
Private investment of Rs 23,152.17 crore in 456 industrial enterprises was made in 3 Union Territories.
Central Government projects worth Rs 28,400 crore are in progress.
Rs 1,352.99 crore has been sanctioned till September 2020 for the revival of damaged industries.
3300 km of rural roads completed. This is an all-time record. This is an Rs 8000 crore project.
3 AIIMS, IIT and IIM will be operational by 2023. It will be the only state in the country with these three important educational institutions.
7 new medical colleges in 3 years.
50 new educational institutions with 25,000 new seats.
The Udhampur-Srinagar-Baramulla railway line connecting Kashmir with other parts of India will be completed next year.
Kashmir to get a metro rail.

Kashmir is changing. No, the BJP government led by Narendra Modi is changing it. Shyamaprasad Mukherjee's heroic sacrifice was not in vain. We will not waste it,' Sandeep wrote on Facebook.