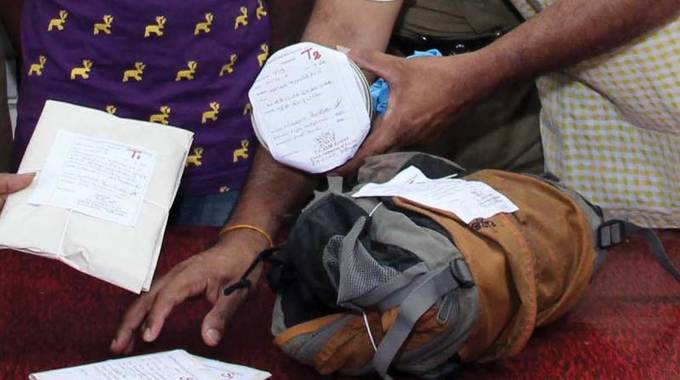 THIRUVANANTHAPURAM: Five people were caught by the police for possessing hashish oil worth Rs 13 crores in the international market. This was seized from a car near Akkulam Kendriya Vidyalayam. Currency amounting to Rs 8.4 crores and the Innova car used were also seized. Hashish oil was kept in the door panel of the Innova car. Andhra native Ram Babu, Thiruvananthapuram natives Shafeeq, Sajan, and Idukki natives Anil, Babu were caught by the police. Excise Commissioner Rishiraj Singh said that the culprits were caught on the basis of a secret message.
The culprits aimed to smuggle hashish oil to Idukki from Andhra Pradesh via Tamil Nadu. They called for a car from Thiruvananthapuram as they jeep they traveled met with engine failure. In the recorded statement the culprits said that the drug was to be handed over to a mediator in the town.
In the past nine months, the Excise Circle seized hashish oil worth Rs 45 crores from Thiruvananthapuram alone. Talking about the bigger picture, drug products worth Rs 1000 crores were seized from different parts of Kerala. This further proves that drug inflow is high in the state. The culprits in the Karamana murder case were found to be drug addicts.