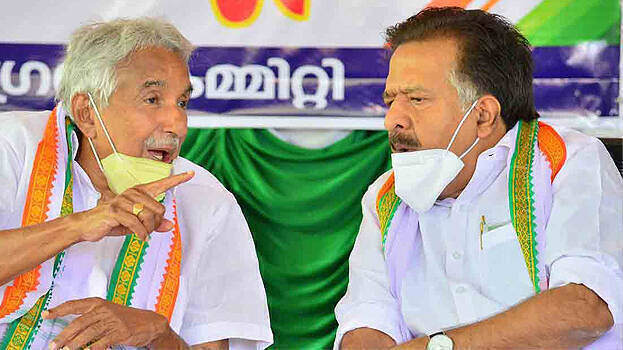 THIRUVANANTHAPURAM: Discontent is brewing in the state congress over the list of DCC chiefs. Senior leaders came forward expressing displeasure over the list which was prepared after marathon discussions. Oommen Chandy and Ramesh Chennithala publicly expressed their protests. Various group leaders are seen taking the field against the party state leadership.
Oommen Chandy and Chennithala made it clear that more discussions should have taken place in the state to select the district chiefs. Chennithala said no discussions were held in the state. Chandy expressed dissatisfaction with the disciplinary action taken against K Sivadasan Nair. Chennithala said the issues could have been resolved through talks. Meantime, Chandy said no talks were held with him. Chandy is also dissatisfied for dragging his name unnecessarily into the controversy.

K Muraleedharan opined that talks were held in connection with the reorganisation of DCC. As for seniors, they are not incapable of getting up and walking, group is not a qualification or disqualification in the party. P T Thomas MLA responded that the party's list is more important to the party than the group.
K Babu and K C Joseph reacted against the reorganization. Posters were seen against Anto Antony and P J Kurien at the Pathanamthitta DCC office. Black flags were also tied. The posters said the new DCC president worked to defeat the candidate in Thiruvalla and is not enough active.
Meantime, the Congress High Command expressed strong dissatisfaction with the leaders' public response. The high command said opinions can be voiced at the party meet and warned not to raise criticisms publicly.