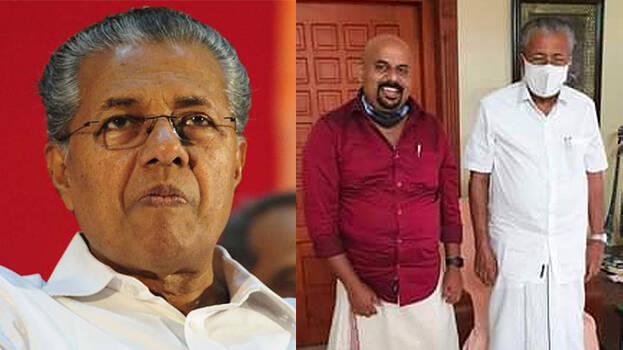 THIRUVANANTHAPURAM: Chief Minister Pinarayi Vijayan has come up with an explanation regarding his photo with journalist Deepak Dharmadam, who is facing allegations of having links with the accused in the Muttil tree robbery case. He was responding to a question from media persons about the photo with Deepak.
"As a journalist, you people have some freedoms. On Onam day, a child and family came to take a photo while he was standing there. I also took a photo for the interest of the child and the family. Then he told me he wanted to take a photo too. I asked him why as we used to see each other frequently. He said it's been a while since he last took a photo. So he took a photo as well. That is what happened", the CM explained.
At the same time, the CM said that the culprits would not get protection for taking a photo with him. "No criminal will be protected. An impartial investigation is underway in the tree felling case. The perpetrator will not be exempted from the investigation because he took the photo with me. The accused journalist won't be protected", the CM said.