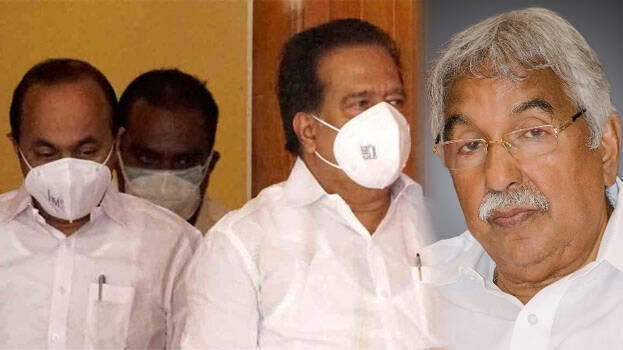 THIRUVANANTHAPURAM: Effort for peace-making in the state Congress is active after the appointment of DCC chiefs. Opposition leader V D Satheesan had a special meeting with senior leaders Oommen Chandy and Ramesh Chennithala yesterday. As a positive result of this, for the first time after the problems, four senior leaders are now holding talks.

KPCC chief K Sudhakaran, opposition leader V D Satheesan, Oommen Chandy and Chennithala are holding talks together. This is the first time the four have met together since the open criticisms.
Satheesan had called on Oommen Chandy at his house in Puthuppally yesterday. Chandy said that he was upset by the difficult situation related to the reorganization after the talks. He welcomed Satheesan's efforts to resolve the issue through talks. Chennithala said he would co-operate with the state leadership in the talks after a long discussion with the opposition leader.
Meantime, CPM state acting secretary A Vijayaraghavan scoffed that the Congress is now holding a home visit and that the new leaders were seeing and embracing the old leaders. He said the Congress has no time to discuss the problems of the people.