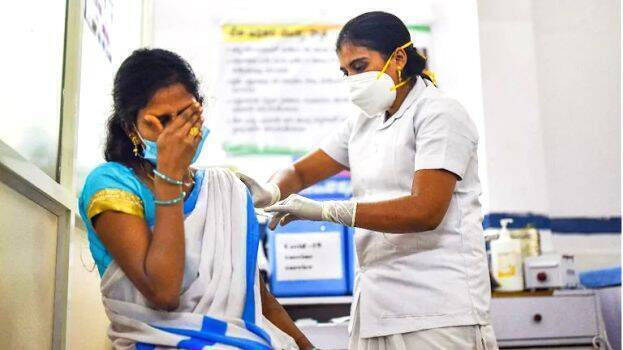 THIRUVANANTHAPURAM: Health Minister Veena George said that Kerala achieved two records in the history of vaccination on Tuesday. A total of over three crore doses of the vaccine were given, including the first and second doses. Of these, 2,19,86,464 were given the first dose and 83,36,230 were given the second dose.
The state achieved another record by giving the highest number of vaccines on a single day. 7,37,940 people received the vaccine on Tuesday. Earlier, more than 5 lakh people were vaccinated on three days. Earlier, 5,15,244 people had been vaccinated on July 30, 5,60,515 on August 13 and 5,28,321 on August 14.
The first dose was given to 76.61% of people over 18 years of age and the second dose to 29.05%. According to the estimated 2021 population, 62.11 percent were given the first dose of vaccine and 23.55 percent were given the second dose.
While women received 1,57,00,557 doses, men received 1,46,15,262 doses. 100 percent of health workers and Covid frontline workers received the first dose and 86 percent received the second dose. The state aims to give the first dose of the vaccine to all people over the age of 18 this month. For that, more vaccines should be available.