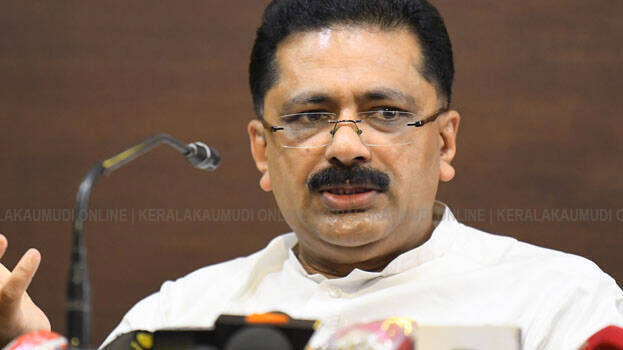 MALAPPURAM: K T Jaleel will appear before the ED tomorrow to hand over the evidence on the allegation of money laundering under the cover of Chandrika. The ED had issued a notice to Jaleel asking him to appear. Jaleel said that he is appearing accordingly and would hand over seven evidences to them.
Meantime, Jaleel is in a state of isolation in the front, over the issue related to A R Nagar Co-operative Bank. The chief minister had yesterday rejected his demand for a ED probe in the black money deposits. Soon after that Cooperation Minister Vasavan also rejected his demand. He said the chief minister had commented well in the issue and will not allow to settle personal enmity. It is heard that party state secretary A Vijayaraghavan called Jaleel directly and expressed his dissatisfaction for demanding a ED probe.
The chief minister had yesterday said that Jaleel has developed a trust on ED after repeatedly questioned by them. Soon after this, Jaleel in a Facebook post said the chief minister is like a father figure to him. He has every right to advise and correct him.