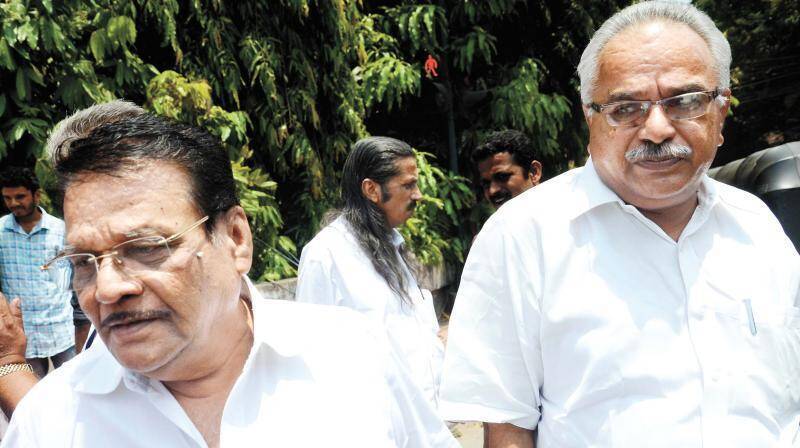 THIRUVANANTHAPURAM: With the party conventions around the corner, a cold war is intensifying at the CPI leadership level. The faction led by KE Ismail is trying to capitalize on the dissatisfaction expressed by a section of leaders at the all-India level with the stand of state secretary Kanam Rajendran who rejected party general secretary D Raja's statement at a press conference. Ismail has written to the central leadership expressing dissatisfaction with Kanam's public response.
On Monday, Kanam rejected Ismail's allegation. Speaking to the media, Kanam Rajendran said that it was the media that interpreted his criticism of D Raja as incorrect. "What I said during the press conference were the decisions approved by the CPI state council. Central Secretariat member Binoy Vishwam has been asked to inform the central leadership about this," Kanam said. He also said that none of the party members asked him not to take a tough stance during the press conference. "I never took such an open stand. I was just responding to a question from the media. It is a historical fact that the CPI is a party that had once criticized its chairman," Kanam said.
Asked whether KE Ismail had written to the central and state leaders, Kanam replied sarcastically. "What is the post office for? I have not received any letter. Why should Ismail send a letter? Both Ismail and I have been sitting together for the past three days. We have been talking to each other. There is no need for him to send a letter to me. I had only said that the violation of party norms and codes of conduct by whoever it is will be considered a violation. Anyone can take that hat," he said.

Supporters of Ismail alleged that the state secretary's public criticism of the general secretary was not in line with the organisational system of the party. This may put the leadership on the defensive as the conventions are about to begin. However, with the party's stronghold in Kerala, it is difficult for the central leadership to take a stand against the state leadership. There are indications that the Ismail faction is trying to block the move of Kanam to continue as the state secretary for the third consecutive term.