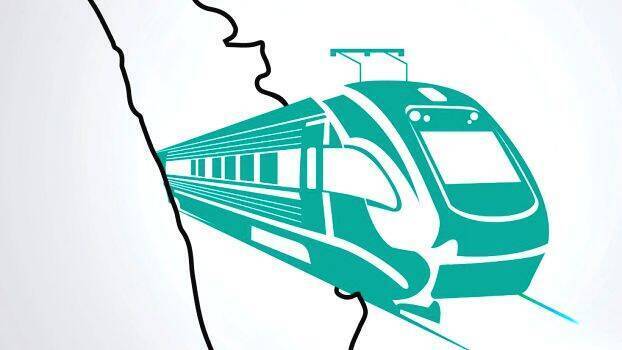 THIRUVANANTHAPURAM: The planning for the Thiruvananthapuram-Kasargod semi-high speed rail became smoother with the central government clarifying in the National Green Tribunal that the project does not require prior environmental clearance.
The affidavit submitted by the Centre stated that the 2006 central notification on Environmental Impact Assessment does not include railways or rail projects and hence no prior environmental clearance was required for Kerala's semi-high speed rail project.
The affidavit was filed by Dr. Murali Krishna, a scientist from the Union Ministry of Environment, before the Chennai bench of the Green Tribunal on a petition seeking an injunction restraining the start of construction of the project before environmental clearance is obtained.
The project had earlier received in-principle approval from the Railways. A decision will be taken soon on the full approval and release of 185 hectares of railway land.
Eco-friendly
No carbon emissions at all
Thousands of vehicles will be avoided
Carbon emissions will drop by 280,000 tons in 4 years
Very little, rock, soil and sand is required
The rail line does not pass through ecologically sensitive areas
Elevated path above 88 km of fields.
Transportation
46,206 road commuters will switch over to semi high-speed rail on each day
12,872 passenger vehicles can be avoided within a year
Fuel worth Rs 530 crore can be saved every year
Freight on the road will be reduced.
Centre informed the Green Tribunal that:
Prior environmental clearance is required for only 39 development projects such as airport, port, national highway and construction.
Noida: The Supreme Court had stayed a green tribunal order seeking environmental clearance for the Greater Noida Metro.