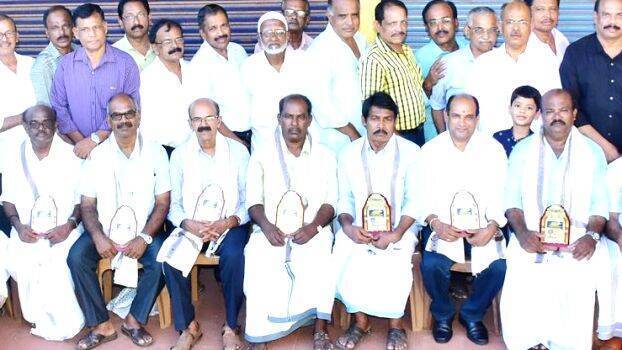 KASARGOD: No matter which strait the ship goes through, you will find at least one from Palakkunnu in it. There are so many ship employees in Palakkunnu, which is located on the banks of Chandragiri river in Uduma panchayat. The only specialty of this place is that there is a naval club for sailors around the world. Another specialty of this place is that it is the only place with a merchant navy club for sailors around the world.
Kottikulam Merchant Navy Club has been operating in Palakkunnu since 1992. Kottikulam is located close to the sea. More than 2,000 sailors from nearby areas such as Uduma, Chemmanad and Pallikkara panchayats are employed in various parts of the world. There are very few houses in this region without a sailor. Many of these sailors shine in the ranks of Third Officer, Second Officer, Chief Officer and Captain. Most of these people work on cargo ships. They are all nicknamed 'Seamen.' Among them are the bosuns who work as supervisors and the able seamen who turn the ship's wheel. Whenever a ship meets with an accident, the people of Palakkunnu will be concerned whether anyone from their region was present in the ship. The people of Palakkunnu will be the first to call even if a ship is attacked by pirates.
These are the people who went missing and miraculously escaped after being thrown into the sea by the cyclone. It is estimated that about 100 sailors from the region may have died or gone missing.
Many people from Palakkunnu had trade and commerce associated with Mumbai in the 1960s. The station where the naval officers were staying was near these establishments. When the ship's crew was recruited there, people from Palakkunnu joined as crew members. It was a time when people hesitated to go to ship out of fear. Those who volunteered for work went on to recommend their family members and friends for work. As it continued for generations, most of the people from Palakkunnu became employees in ships.