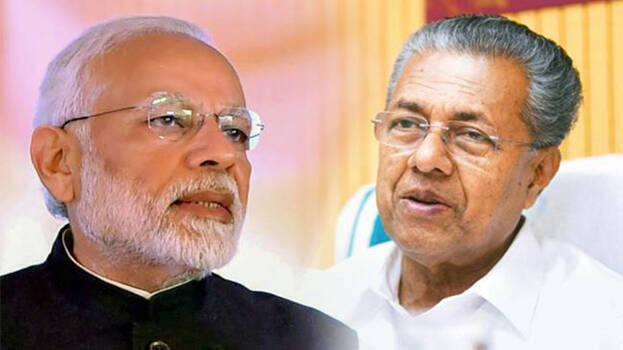 NEW DELHI: Chief Minister Pinarayi Vijayan has sent a letter to the Prime Minister asking him to speed up the process for the release of the Indian naval team which includes Keralites trapped in Guinea. The chief minister has expressed concern to the Prime minister. The letter mentions three Malayali hostages. 26 crew members, including Indians, have been taken hostage by the Guinea navy.
The Guinean navy seized the MT Heroic Idun ship for allegedly violating the maritime boundary. Sanu Jose, a Keralite who is the chief officer of the ship was arrested. The ship is now controlled by the Equatorial Guinea army.
At the same time, a video of the ship's crew has come out demanding the central government to intervene as soon as possible. "Everyone on board is mentally and physically exhausted. Kindly intervene immediately in this issue. A Nigerian Navy ship is waiting 20 nautical miles away. We don't know what's going on. We humbly request the government to intervene for our release as soon as possible. We have been imprisoned here for the last three months. Don't let us be taken to Nigeria. Please save us.", said those on board in the video.