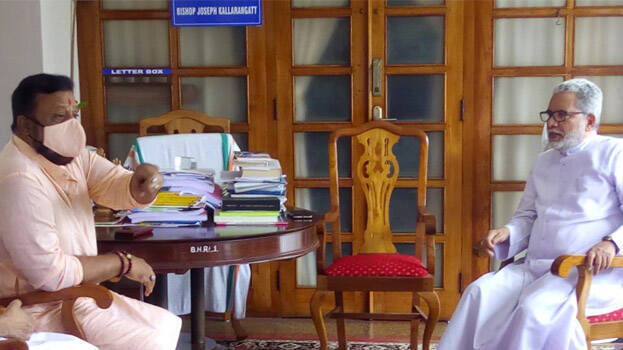 KOTTAYAM: Suresh Gopi MP has come in support of Pala Bishop Joseph Kallarangad. He said the bishop did not make communal remarks and did not mention any religion.
Suresh Gopi asked what to do if someone misunderstands that speaking against terrorism is against a section. Suresh Gopi was speaking to the media after meeting the Bishop.
He said he met the bishop as an MP and that there is no politics behind it. He said that he discussed various social issues with the Bishop.