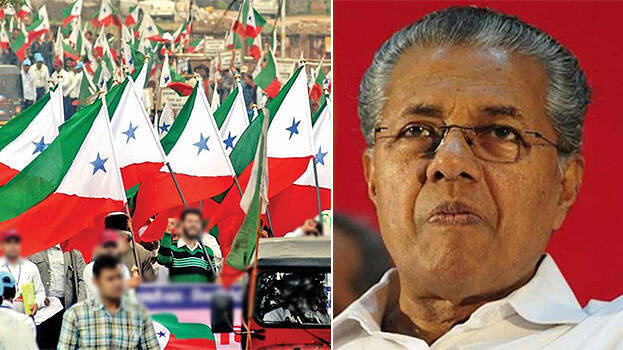 THIRUVANANTHAPURAM: Popular Front of India (PFI) state secretary PP Rafeeq has said that the government's move to portray the planned move to spread hatred against the Muslim community as a closed chapter will promote communalism. Minister Vasavan visited Bishop Joseph Kallarangatt of Pala as a representative of the government. The Popular Front also alleged that the government and political leaders were trying to stand with the hunters and not with the victims.
Leaders queue in front of the Pala Bishop's House, which insults the Muslim community. They are also competing to terrorize the abused Muslim community. Such favors, which are aimed only at the vote bank, will lead Kerala to great danger.
A priest had made anti-Muslim remarks during the Qurbana at Kuravilangad Math following the hate speech made by Pala Bishop Joseph Kallarangatt. The Vedic text book published by the Archdiocese of Thamarassery depicting the Muslim community was released yesterday. Extremist propaganda is being carried out under the leadership of the Christian youth group Casa. With the madness of power on its head, the government has become blind to such things.
Pinarayi Magic aims at community polarization where those who propagate Muslim hatred are the doves of peace and those who protest are terrorists. If the Chief Minister's statement that stern action will be taken against those who spread hatred is sincere, then the first case should be registered against the Bishop of Pala and the Archdiocese of Thamarassery. The Popular Front also demanded that the Chief Minister be prepared for that.