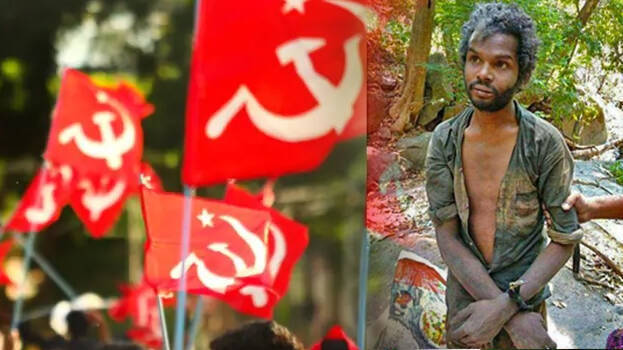 AGALI: The act of electing the accused in the case in which a tribal youth identified as Madhu, was beaten and murdered, as CPM Mukkali branch secretary was withdrawn after the issue stoked a controversy. The election to the post of CPM Mukkali branch committee was convened in Attappadi yesterday.
On February 22, 2018, Madhu, a tribal youth, was beaten to death by a mob alleging that he had robbed some provisions from a shop in Mukkali. A case was registered naming 16 people as accused. The meet convened yesterday elected the third accused P M Shamsudheen as Mukkoli branch secretary. However, there was opposition from within the party and from outside which led the CPM area committee to intervene and replace him. The area leadership intervened and directed to choose another person.
The meet was presided over by V K James, in charge of branch secretary. Naming Shamsudheen as the secretary was opposed in the meeting itself but it was not accepted. Following that, area secretary C P Babu intervened and solved the problem. Babu directed to replace him with another qualified person. C Harish was elected secretary at the meeting. The case regarding Madhu's death is pending in the Mannarkkad SCST court. All the 16 accused are presently out on bail.