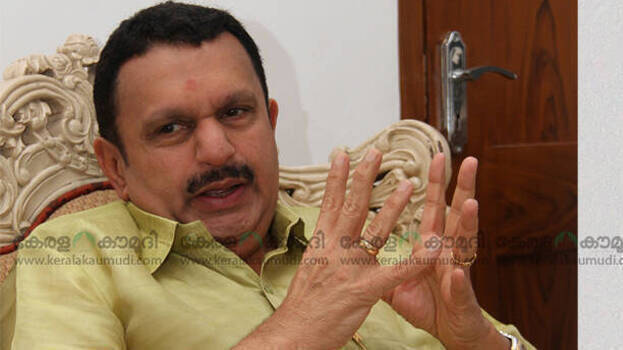 KOZHIKODE: K Muraleedharan MP demanded that the reorganization of the Congress should not be on a group basis. In a meeting with AICC general secretary Tariq Anwar, Muraleedharan said the reorganization should not be delayed.
'The party can improve only if it goes into the semi-cadre system. My opinion is that there should not be sharing on group basis. If there are those who do not work among those I suggest, they should be ruthlessly rejected. The list of office bearers should be discussed in the political affairs committee. If all those who wield the sword becomes Velichappadu, then the Congress will be zero in Kerala. If V M Sudheeran was dissatisfied with the reorganization, he could have convened the political affairs committee. Hope Sudheeran will not leave the party. He will only work for the good of the organization. I will meet Sudheeran in person," Muraleedharan said.
Meantime, the Congress high command has asked the state leadership to complete the KPCC reorganization in two weeks. The directive was given by AICC General Secretary Tariq Anwar, who is in Thiruvananthapuram for the past two days. Tariq reached to have cordial talks with senior leaders but Sudheeran's unexpected revolt diverted everything. Tariq could not meet Oommen Chandy who was in Angamaly. Though efforts will continue to pacify Sudheeran who have resigned from KPCC political affairs committee and AICC, the Congress sources said it will not hinder the KPCC and DCC reorganization talks. Despite trying to co-operate as much as possible with Sudheeran and Mullappally Ramachandran, the state leadership is of the view that it cannot be justified. While placing full confidence in the state leadership, the high command has directed to take along everyone unitedly. Rahul Gandhi will arrive in Kozhikode today to attend various events in his constituency of Wayanad. Organizational issues will also be discussed during his meeting with the state leadership. Rahul's suggestions may also be considered in the ongoing discussions on reorganization.