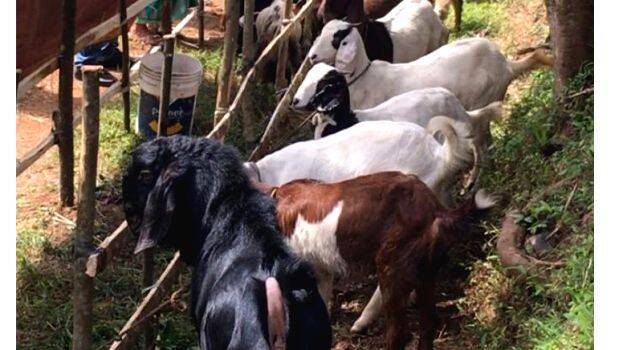 CHATTAMALA (KASARGOD): Several women in Chattamala village in Kasargod are earning lakhs of profit by selling goats through their own market without the help of any middlemen. 45 housewives in the village started raising goats together three years ago. They also established their own market to sell the goats. Chattamala, located at a distance of 3 km from Chittarikkal town, is now known as a sheep village.

It was Kudumbasree that paved the way for these housewives. West Eleri Grama Panchayat provided a loan of Rs 1.5 lakhs in association with CDS. They were also given half a lakh subsidy. Kudumbasree Agriculture Coordinator CH Iqbal provided guidance.
The venture was started by five immigrant families: Soumya Solomon, Mariamma Sebastian, Smitha Joseph, Subi Sabu and Mary Mathew. As others too started taking up goat rearing, the nine groups in the village owned as many as 300 goats.
No oil- cake, just grass
Soumya Solomon started fodder cultivation on her own. She cultivates hybrid grasses such as Thailand Red Super Napier and White Super Napier. Since these grasses have high glucose content, there is no need to give oil-cake to the goats.
Income
Rs 8000: Price of a six-month-old lamb
18,000: Price for a female goat and lamb
2.80 lakhs: One year income of a group