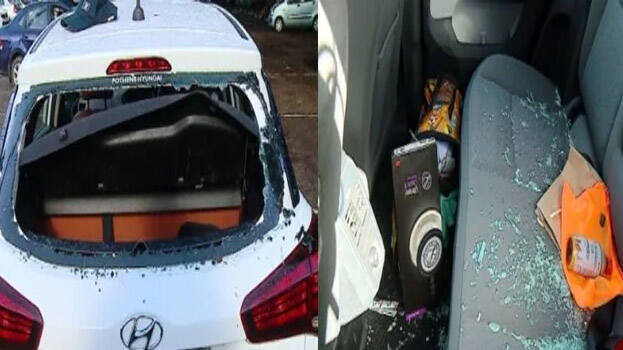 THIRUVANANTHAPURAM: Cars parked in the parking area of Thampanoor railway station have been smashed. The miscreants damaged more than 20 cars last night. The attack is said to be part of an attempted robbery. The incident came to light when people who had parked their cars reached the spot Sunday morning.
The incident happened in the parking area in front of the Thiruvananthapuram Central railway station. The window glasses of the cars have been shattered. Therefore, it is likely to be an attempted theft. The move is to examine the CCTV footages of the incident. Attempts have been made to remove the car's music system including the speaker.
There is a regular security guard in the parking area. However, he stayed away from the area for a while due to heavy rains during the night. It was during this time the incident happened. Car owners have lodged complaints. Police said they would conduct a detailed investigation.