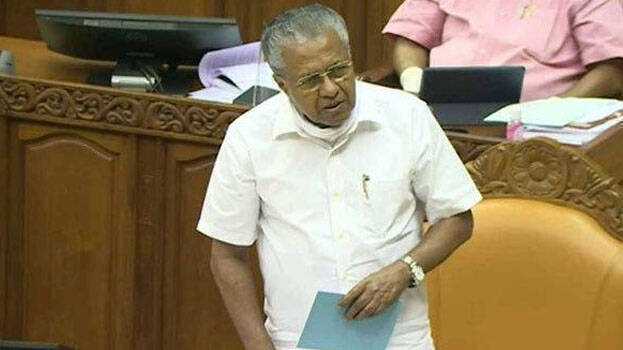 THIRUVANANTHAPURAM: Chief Minister Pinarayi Vijayan clarified that the chembola (a copper plate manuscript) on Sabarimala rituals obtained from the collection of Monson Mavunka, arrested in the antiques case, is fake. The chief minister revealed this during the question hour in the assembly. The chief minister said the police investigation had proved that the chembola is fake and that the crime branch investigation in Monson case is progressing. Pinarayi said the government had never claimed that chembola in possession of Monson is real.
The archaeology department has to examine whether the copper is antique. Steps for it have started. The chief minister said that he doesn't know why former DGP Lokanath Behra went to Monson's house. Behra demanded an ED probe following suspicion on the antiquities displayed.
If any of the political leaders have been cheated, it will be investigated if a complaint is received. However, the chief minister informed the assembly that if any of the leaders are involved in the scam, it would also be brought under the investigation.