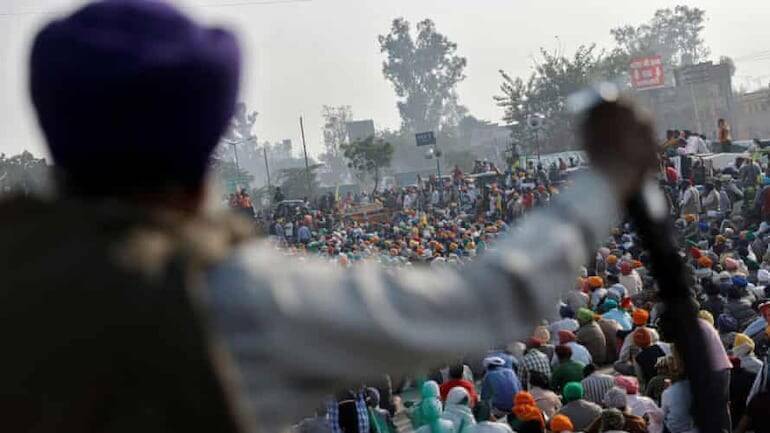 CHANDIGARH: The body of a 35-year-old man with one of his hands chopped off was found near the farmers' protest site at Kundli in Haryana's Sonipat district on Friday, police said.
The deceased was identified as Lakhbir Singh. The body was found tied to a metal barricade near the protest site, close to the Singhu border.
''The Kundli police station received information at 5 am that a body was found near the farmers' protest site,'' a Sonipat police official said.
He said the deceased was found wearing only a pair of shorts.
The police later arrested two Nihangs in connection with the incident.
A video footage that surfaced later showed the victim being brutally tortured with a sharp weapon.