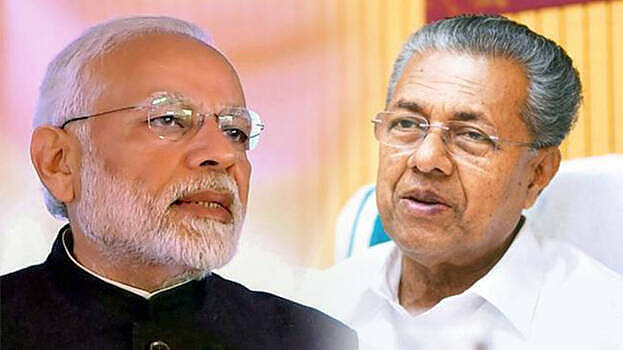 THIRUVANANTHAPURAM: Prime Minister Narendra Modi discussed the situation with Chief Minister Pinarayi Vijayan over the phone in the backdrop of the rains and landslides in the state. The Prime Minister said that the authorities are working to help the injured and the distressed and prayed for the safety and well-being of all.
"It is saddening that some people have lost their lives due to heavy rains and landslides in Kerala. Condolences to the bereaved families", he tweeted.

Meanwhile, the Chief Minister said on Facebook that Prime Minister had called and sought information about the rains in the state. "Heavy rains, landslides and the resulting devastation have hit the state hard. The Prime Minister also promised that the Centre would provide necessary assistance in this regard", the CM said.