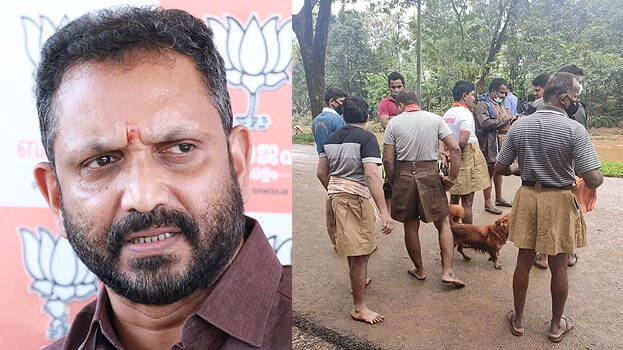 THIRUVANANTHAPURAM: BJP state president K Surendran has said that the government system has completely failed in the relief operations. He said that he was speaking on the basis of his visits to the disaster-hit areas in Kottayam and Pathanamthitta.
"No government facilities were seen in the disaster-hit area. The relief work is being carried out by Sevabharathi activists and other voluntary organisations.
Even though several ministers visit had visited these areas, no money was spent yet. There are camps where neither the local bodies nor the MLAs have turned up. Although the government has sanctioned Rs 4.5 crore, not a single amount has been spent," Surendran said.
"BJP workers will deliver essential items to the four flood-hit districts. Where is the Rs 3,000 crore provided by the Centre? Where was the money collected through flood cess spent? Has anyone received any compensation despite the collection of Rs 10,000 crore?" he added.