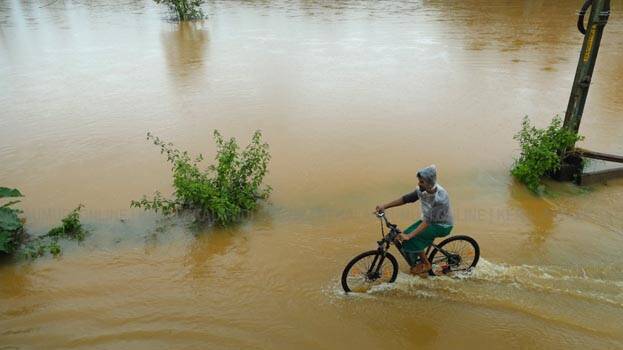 THIRUVANANTHAPURAM: Isolated showers are likely to lash the state today. Yellow alert has been sounded in Pathanamthitta, Kottayam, Idukki, Kozhikode and Wayanad districts. Central and southern Kerala will receive more rainfall. The meteorological department has forecast heavy rains in northern Kerala in the afternoon. Authorities warned fishermen not to go to the sea.
Water level rises in Mullaperiyar. The water level presently is 136.8 feet. The dam receives 5650 feet of water per second. The first alert will be issued when the water level reaches 140 feet and the second when it reaches 141 feet. When it reaches 142 feet, the shutter will open with a third alert.
Meantime, heavy rains in the hilly region of Pathanamthitta eased by midnight yesterday. The water level which rose in Kakattar following landslide has started receding. The water level in Pampa and Achankovil did not rise significantly. Steps have been taken to relocate people living in areas prone to landslides.
Those on the banks of Manimala River have been shifted to relief camps. There are currently 36 relief camps in Kottayam. The landslide occurred in an uninhabited area at Mundakkayam Vandampathal.