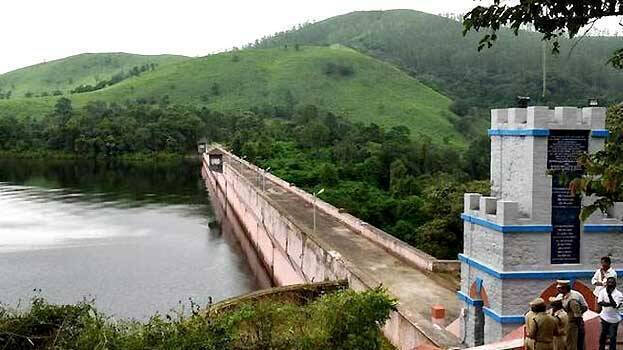 IDUKKI: The water level in the Mullaperiyar dam is reaching 137 feet raising serious concerns. The water level is presently 136.80 feet. Concerns are being raised about the warning of rains in the state today and tomorrow. The warning has been issued in Wayanad, Kozhikode, Idukki, Kottayam and Pathanamthitta. The Met Office has forecast rains in 11 districts tomorrow. No rain in Idukki today gives some relief.
The maximum storage capacity of Mullaperiyar is 142 feet. When the water level reaches 140 feet, Tamil Nadu will issue the first warning and the second at 141. When the water level rises again to 142 feet, the dam will have to be opened. There is no need to open the dam now. Although the dam is not opened, it has been decided to flow the water through the spillway.
With the rising of water level in the dam, the measure of water being carried to Tamil Nadu has also been increased. Tamil Nadu carries 2200 cumex of water per second. Earlier, it was 2150 cumex. Minister Roshyi Augustine has asked Tamil Nadu to take more water.
When the Mullaperiyar Dam is opened, the water will reach Idukki Dam. In its present state, it has the capacity to hold the water released. Some shutters of the Idukki Dam were opened in the last few days as part of it. Authorities clarified that the shutters of Idukki will be raised further considering the water level in Periyar if necessary. Meantime, red alert is continuing in six dams of KSEB. The alert is sounded in Kakki, Sholayar, Ponmudi, Kundala, Kallarkutty and Lower Periyar dams.