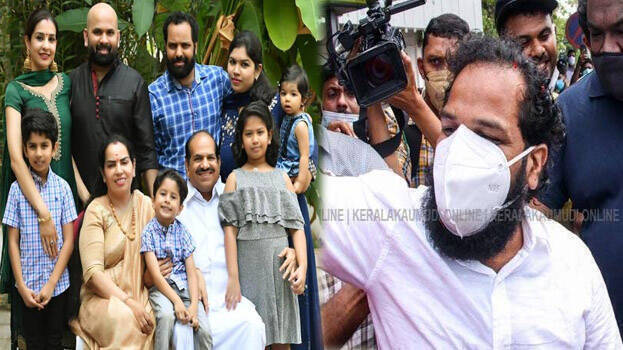 THIRUVANANTHAPURAM: Bineesh Kodiyeri, who was granted bail in a money laundering case, has finally reached home. Kodiyeri Balakrishnan and his family received him. Kodiyeri said that he is relieved to see his son after a year. 'Not responding as the case is in the court. Happy on bail granted,' Kodiyeri told media.
There were reports that Kodiyeri Balakrishnan would return to the post of CPM state secretary after bail was granted to Bineesh Kodiyeri. Kodiyeri also responded to these reports.
The party has to decide whether to return the post. Kodiyeri said this is not an issue to deal hastily and a decision should be taken after thinking.
The party had informed that Kodiyeri stepped down his post for treatment. However, there were reports that the action was following the arrest of his son in Bengaluru in the money laundering case.
Bineesh Kodiyer reached Thiruvananthapuram Sunday morning at 10.30 am. He was accompanied by his brother Binoy Kodiyeri. He was released from jail yesterday.