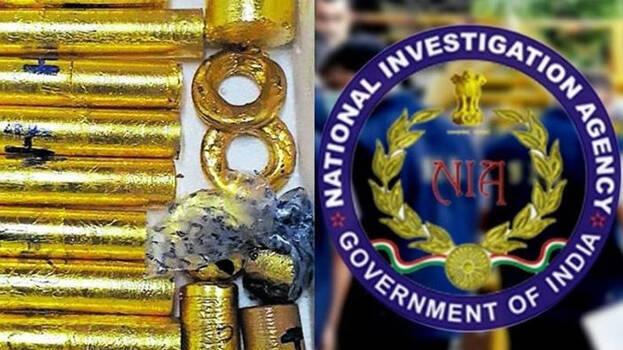 THIRUVANANTHAPURAM: With the High Court granting bail to first accused Sarith and second accused Swapna by stating that the Unlawful Activities Prevention Act (UAPA) will not exist in the diplomatic channel gold smuggling, the case which caused a great deal of controversy at the political level may turn into a usual smuggling case.
Others who obtained bail are the fifth accused KT Ramees, the sixth accused KM Jalal, the seventh accused P Mohammad Shafi, the tenth accused Rabins Mohammad, 11th accused KT Sharafuddin and the 12th accused Mohammad Ali.
The cases of money laundering registered by the ED under the Prevention of Money Laundering Act will be crucial. The ED also confiscated 30.245 kg of gold, Rs 14.98 lakh received by Swapna and Sarith for their involvement in gold smuggling and assets worth Rs 1.85 crore of the accused. The property was confiscated after it was found that the money received as commission on gold smuggling had been smuggled to Dubai and re-invested several times. Customs case and proceedings will continue.
What went wrong for NIA?
The NIA had found that the main accused, Ramees, had visited Tanzania several times and brought gold to the UAE from there. However, it was not able to prove that the gold bought from Africa was being smuggled into Kerala, including for terrorist funding.
The NIA also tried to trace the links of the two accused to Firoz, a Tamil Nadu native, who smuggled diamonds from Tanzania to the UAE. Firoz, a close aide of Dawood Ibrahim, was the mastermind behind the diamond smuggling. However, the NIA was not able to find any link between the accused and Firoz.
The NIA was not able to find that the gold smuggled into Kerala was handed over to terrorist organizations or terrorists. It also suffered a setback when the ED launched a money laundering case as the money obtained by selling gold was sent to Dubai as a reverse hawala and used to smuggle gold again.
It was found that 230 kg of gold worth Rs 104 crore had been smuggled from Dubai 23 times. Though NIA had found that gold was flown to Kerala after receiving money from terrorists, it was not able to collect any evidence from Faisal Fareed, who was arrested in Dubai.