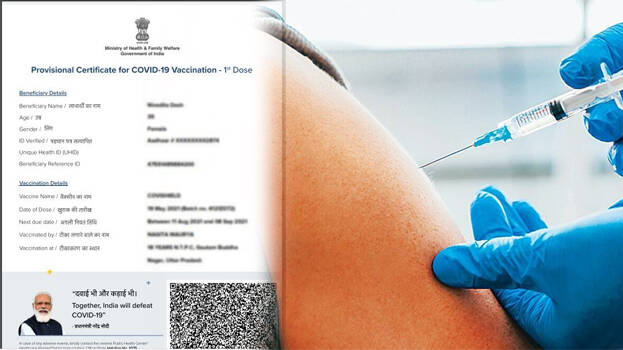 KOCHI: The high court has criticized the petition filed seeking removal of Prime Minister Narendra Modi's picture from the Covid vaccination certificate. Justice N Nagesh, who considered the petition filed by Peter Malipparambil, said that the demand is dangerous and that it is like saying that the picture of Mahatma Gandhi should be removed from the currency note he had earned.
However, Advocate Ajith Joy, appearing for Peter Malipparambil, argued that the petition is justified. Gandhi's picture was posted on the note in accordance with Reserve Bank rules. However, the petitioner's lawyer said that the picture of the Prime Minister was included in the Kovid certificate without any legal protection.
The petitioner asked why the photo of the Prime Minister is there in the certificate after a person takes the vaccine from a private hospital and this should be omitted. The case was adjourned to November 23 after the central government asked for time to file an affidavit in the case.