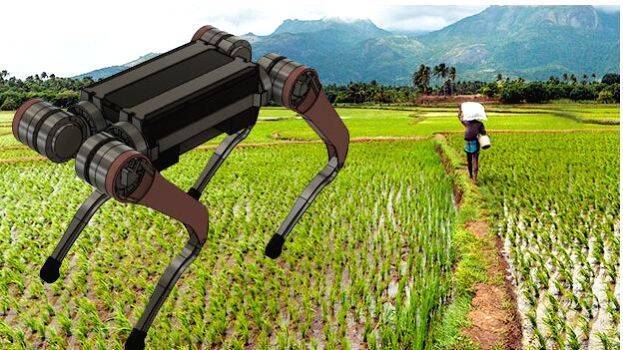 KANNUR: A robot to tell you what to cultivate, when to do it and how to do it. The prescription of agriculture is based on the test of the soil just like the determination of human health by a blood test. They will also tell you what fertilizers to apply to the soil, just as humans do with medicine. If you want to apply disinfectant on the farm, it will be done. The robot specializes in cash crops.
The focus is on the cultivation of pepper, cardamom and coffee. It can climb the hill slopes as well.
The robot will also tell you about the market. Weather information will also be provided. The plan is to visit Kannur, Kasaragod and Wayanad districts to provide advice.
The robot is being built by Deep Flow Technologies start-up based in Kannur with American technical assistance. The machinery is from abroad.
The makers of the robot are B.Tech graduates from Kannur Government Engineering College. The start-up was started during the lockdown. There is also financial and technical assistance from the Indian Agricultural Research Institute.
Can carry weight
The robot can carry up to 10 kg on any hill where cardamom, pepper, and coffee are cultivated. The robot knows about climate change, market price changes and pest control. It will come to farms if service is requested.
Makers
B.Tech students Athri Anand, NS Sayanth and Vishnu B.Raj
Guidance:
Dr. P Suraj-Head of Mechanical Engineering, Kannur Engineering College, Dr. P. Jayaraj from Agricultural Research Centre, Yamini Verma-Assoc. Professor at Pepper Research Centre in Panniyoor
Approval:
Spices Board, All India Exporters Forum
Robot's advice
What to cultivate
Cost of production
Quality
Drugs and fertilizers
Climate
Data collection