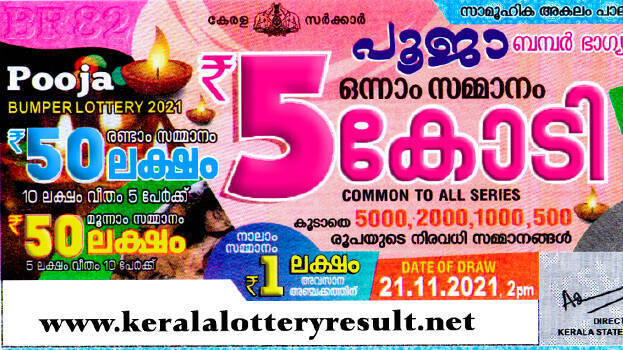 THIRUVANANTHAPURAM: The draw for the Pooja bumper has been completed. The ticket which bagged the first prize of Rs 5 crore has been sold in Thiruvananthapuram. The ticket RA591801 bagged the first price. This time 37 lakh tickets were sold than in previous years setting a new record in the sale of lottery. Last year 30 lakh tickets were sold.
Who is the lucky winner will be known shortly? Second prize of Rs 10 lakh goes to five people. The tickets which bagged prizes are NA 201245, VA 519552, RA 165894, TH 145968 and RI 277674.
24 lakhs Christmas and New Year bumpers were printed. The lottery department has decided to print more if necessary. The price of the ticket is Rs 300. The first prize is Rs 12 crore.