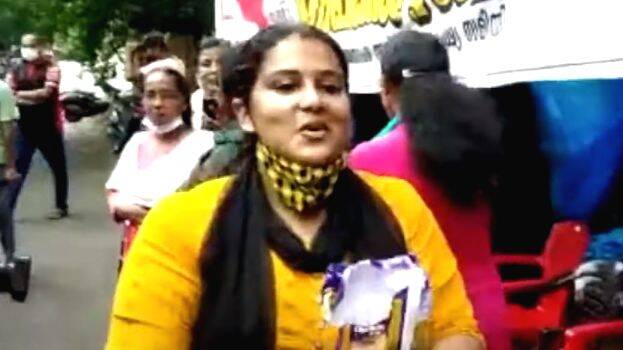 THIRUVANANTHAPURAM: Months-long battle of mother Anupama for justice…or to get back her baby is coming to a happy end. The much-awaited DNA test result came out on Tuesday afternoon, confirming that Anupama S Chandran and Ajith are the controversial baby's biological parents.
Anupama and Ajit met their dear child at the Shishu Bhawan in Thiruvananthapuram on Tuesday evening. The Child Welfare Committee approved her request soon after the crucial DNA test turned positive. Earlier the committee had declined Anupama's request to meet the child before the DNA test result was out.

The DNA test of the child and the parents was conducted at Rajiv Gandhi Centre for Biotechnology. The child, who was under the foster care of the prospective adopters from Andhra Pradesh, was brought back to Kerala the other. The officials who went to take back the baby had to go through some heart-wrenching emotional moments as it was very difficult to separate the baby from the doting foster parents. The baby had been with the foster parents, who are teachers, for the past 3 and half months.
The baby is currently being cared at Shishu Bhawan.
Anupama expressed her happiness over the test result. "I hope I will get my child back as soon as possible," she told the media persons. "I will continue the protest till the conspirators are punished but will change the method of protest. Once I get back my child I will have many other things to do…. Now I'm only waiting for that moment when the child will be handed over to me, she said.
Her husband Ajith also said that he was very happy. Till this day we have been going from one office to another for getting back out child. We had negative response from everywhere and today is the day when we have got a positive response," he added.