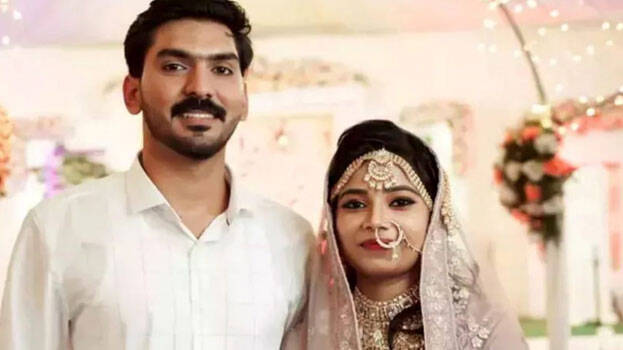 ALUVA: The Ernakulam Rural District Crime Branch will investigate the case related to the suicide of Mofiya Parveen, a law student in Aluva. DYSP V Rajeev is in charge of the investigation. A special inquiry team has been formed in this regard. Mofiya committed suicide after writing a note with serious allegations against the Aluva CI and her husband's family. Her husband Suhail and his parents were arrested by the police yesterday. The accused have been remanded.
Meanwhile, several people have criticized the state police for not taking stern action against CI Sudheer, who was found guilty in the case. Women's Commission chief P Sathidevi demanded more action against Sudheer. She said that the commission has sought a report from Aluva DySP on the incident.
The report prepared by the Aluva DySP did not mention any serious lapse from the side of the circle inspector but later a detailed report was issued following the instructions of the SP. This report registered serious lapse from his side on the domestic harassment complaint filed by Mofiya Parveen. The complaint obtained from Mofiya on October 29 was handed over to the DySP and action was taken after 25 days. The case was registered on the day she committed suicide.