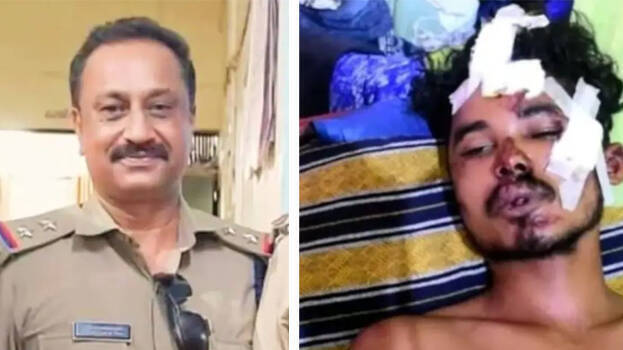 THIRUVANANTHAPURAM: A sub inspector has been suspended in the incident of releasing a gangster who attacked a student in Kaniyapuram, on station bail. Mangalapuram sub inspector Thulasidharan Nair has been suspended over the incident. DIG Sanjay Kumar Gurudin conducted a lightning inspection at the Mangalapuram station yesterday.

The action is a continuation of this. The special branch had earlier reported that there were serious lapses from his side in the incident. An official of DySP rank has been asked to probe the incident.
Two days ago, Anaz, a student was stopped and attacked by gangster Faizal at Masthan Mukku in Kaniyapuram. Faisal is an accused in several criminal cases. Police were not ready to file a case against Faisal, although footages of the attack were clear on nearby CCTV cameras. When the news came in dailies, the inspector registered a case against the gangster on weak charges, arrested him and then released him on station bail.
Faisal, who was released, was later beaten by a group of locals and Nair registered a case against them under non-bailable section. Faizal wanted by the police in a murder attempt case, was later released on station bail by inspector and this had stoked a controversy then. Following that, the DIG then conducted a lightning inspection at the police station yesterday.