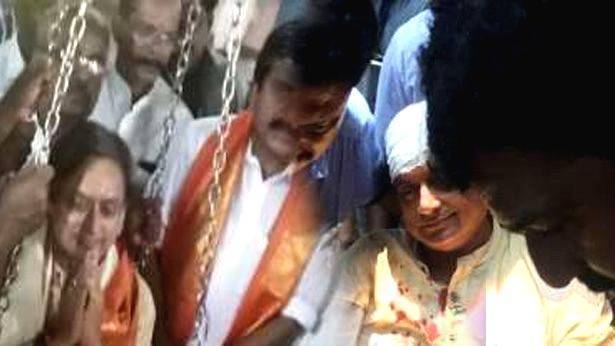 THIRUVANANTHAPURAM: Congress MP and Thiruvananthapuram Lok Sabha candidate of the UDF Shahsi Tharoor sustained injuries on head and legs after the weighing balance came crashing down at Gandhari Amman Kovil near Thampanoor on Monday morning.

The incident happened at around 11 on the day of Vishu. Following this, Shahsi Tharoor was rushed to Thiruvananthapuram General Hospital. The doctors confirmed the head and leg injury and later he was shifted to Medical College hospital for further treatment.

The balance scale snapped and fall on his head while he was waiting on the wooden plank of the balance for Deeparadhana. The injury on the head is a deep one, according to the doctors.