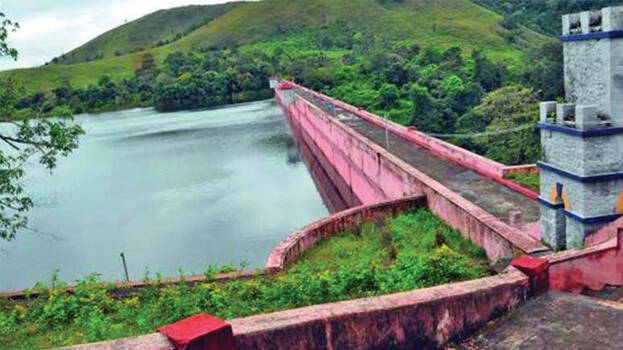 IDUKKI: More shutters of the Mullaperiyar Dam have been raised. Nine shutters are presently opened. 5600 cubic feet of water is discharged every second. The water level in the dam is 141.9 feet.
Although the shutters of the spillway were raised last night, all shutters except one were closed by eleven o'clock. However, as the water level reached 142 feet early morning, the first four shutters were raised. Four more shutters were raised after half an hour later.
The authorities warned that the water level in the Periyar River is likely to rise and so people living along the banks should be vigilant. Meantime, the water level in Idukki Dam has dropped slightly. The present water level in the dam is 2400.66 feet.