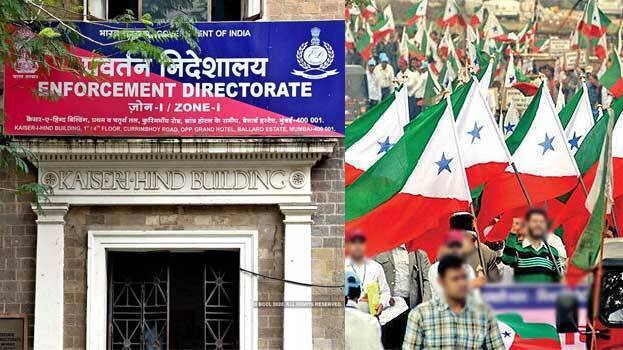 NEW DELHI: A search by the Enforcement Directorate (ED) on the houses of leaders of popular front of India seized documents hinting money laundering activities. The documents were seized in the raid conducted at Peringathur in Kannur, Perumpadappu in Malappuram, Moovattupuzha in Ernakulam and Mankulam in Munnar on December 8. The ED has informed to have confiscated documents and digital evidences of foreign investments and properties abroad including a bar and restaurant in Abdu Dhabi.
The ED raided the homes of Popular Front and NDP activist Shafeek Payeth in Peringathur, Noor, BP Abdul Razzaq, divisional president of Popular Front in Malappuram Perumbadappu and MK Ashraf, leader of Popular Front in Muvattupuzha. In addition, the office of the Munnar Villa Vista Project was raided. ED said that despite the efforts of the Popular Front activists to obstruct the inspection, the inspection was completed with the help of the CRPF.

Documents related to digital equipment and foreign investment were also found in the raid. Documents of Popular Front's black money transactions through various schemes in Kerala, including the Munnar Villa Vista project, were also obtained in the raid. The ED said they have received information about properties, including a bar and restaurant in Abu Dhabi, and that an investigation was underway.