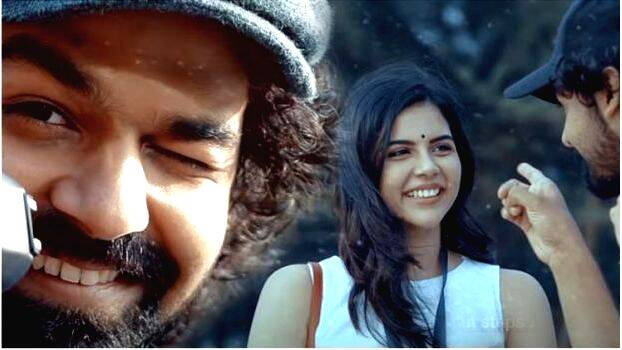 The third song from the movie Hridayam directed by Vineeth Sreenivasan and starring Pranav Mohanlal has been released. The film stars Kalyani Priyadarshan and Darshana Rajendran as female leads. The song features Kalyani Priyadarshan and Pranav. The third song of the film was released by Mohanlal.
Vineeth Sreenivasan, who is also the director, composed the song which starts with 'Unakka Munthiri'. The song is sung by Divya, Vineeth's wife and singer. The music was composed by Hisham Abdul Wahab.
Vineeth's lyrics in Thalassery style have already set a trend. The film is expected to hit theaters in January 2022.

The song which starts with 'Darshana' which was released earlier was also a hit. 'Hridayam' is a movie with importance for music. There are 15 songs in the film-a record. The film is being produced by Vishakh Subramaniam under the banner of Merryland Cinemas.