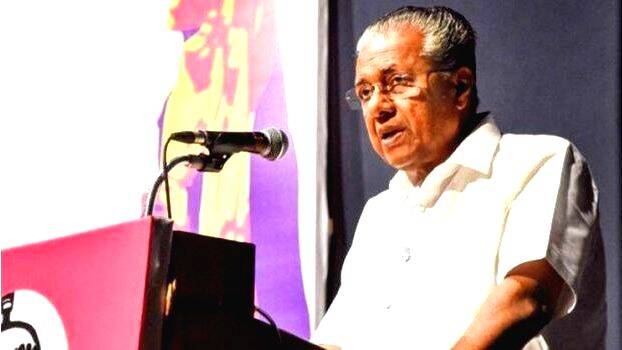 THIRUVANANTHAPURAM: Chief Minister Pinarayi Vijayan said that the Silver Line project is essential for the progress of the state. The Chief Minister made this clear at a meeting held at the Jimmy George Stadium in Thiruvananthapuram. The Chief Minister explained the matter in the presence of ministers, people's representatives, media chiefs and civic dignitaries.
The Chief Minister opined that the National Highway in our state is worse than the old panchayat roads in many places. "Everyone wanted a change for the better. Outside the state, the National Highways have great facilities. Until the previous government came to power, the central government had the impression that nothing would happen here, but that changed in 2016 when the government came to power. The development of the national highway has started", the CM said.
"When I first became the Chief Minister, I went to see the Prime Minister. The PM asked about the GAIL project. I replied that it can be discussed in the next meeting. That GAIL pipeline project has been implemented and no one has lost land and gas has been supplied through the pipeline", the CM added.