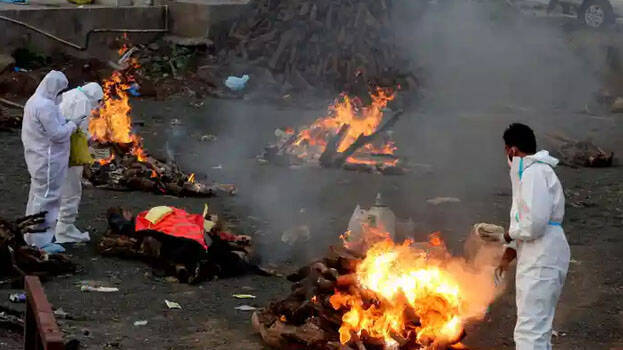 NEW DELHI: In India, the number of daily new Covid-19 cases are increasing. Daily cases have crossed more than 150,000. 1,59,377 people were diagnosed with the virus in the last 24 hours. Covid cases have increased by 13% than yesterday.
The daily Covid cases crossed one lakh last Thursday. In just two days, the number of cases touched 150,000. More than 100 deaths were reported yesterday.
The situation in Maharashtra is very serious. In 24 hours, 41,434 people were diagnosed with the virus. With this, the restrictions in the state have been tightened. The Mumbai mayor said he will not impose a weekend lockdown for the time being.
Covid was confirmed on 20,181 people in Delhi yesterday. Of those affected, 750 doctors of six major hospitals in Delhi were affected by the virus. More than 100 nurses were confirmed of the virus.