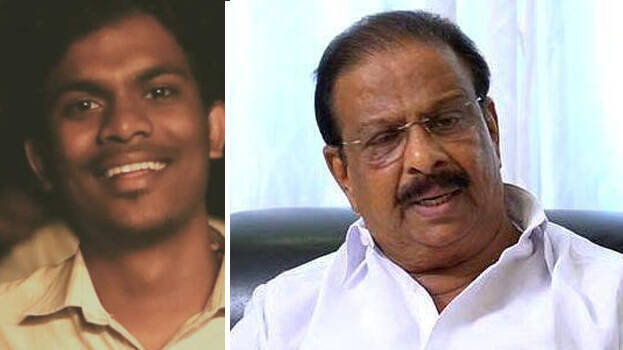 IDUKKI: KPCC president K Sudhakaran on Monday said that Congress will not justify the incident where SFI activist Dheeraj was murdered during the elections at Idukki Painavu Government Engineering College. Sudhakaran said that the circumstances under which the incident took place will be investigated and that the culprits will not be protected.
"Congress does not support the murders, unlike the CPM which commits frequent murders. I've heard an allegation that the dispute between two factions of CPM led to the murder. Police should conduct a probe about that as well," Sudhakaran said. KSU Idukki district president Tony Thomas told the media that if Congress workers were involved in the incident, they would not be protected in any way.

Dheeraj was stabbed to death by Youth Congress Vazhathoppu Mandalam president Nikhil Paili. Nikhil was later taken into custody. Nikhil stabbed Dheeraj outside the college today during union elections. Two others were also injured in the incident. SFI and CPM activists had alleged that a Youth Congress activist from outside was behind the murder. Police also confirmed this.
Earlier, minor clashes had taken place on the campus in connection with the union election. Dheeraj hails from Kannur. The APJ Abdul Kalam Technological University has asked the college to suspend union elections following the clash. The principal also announced that the college has been closed indefinitely.