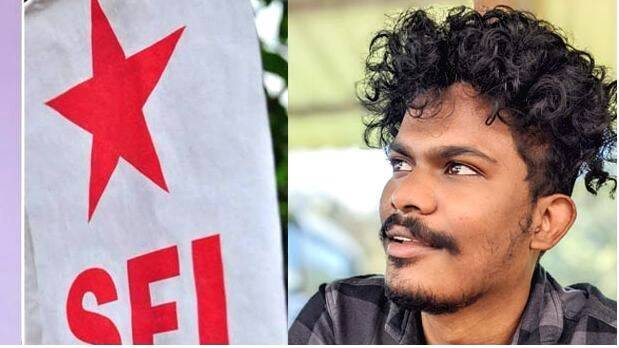 THIRUVANANTHAPURAM: SFI activist Dheeraj, who was killed by the Youth Congress leader at Idukki Engineering College, will be laid to rest near his home. For this, the CPM bought eight cents of land near his house. Dheeraj's body will be buried here and the CPM has decided to build a memorial at this place. The CPM has announced a hartal in Taliparamba after 4 pm tomorrow to protest the murder.
Meanwhile, Youth Congress leader Nikhil Paili admitted that he is the one who killed Dheeraj. During police interrogation, Nikhil admitted that he had stabbed Dheeraj. Six people, including Nikhil, are currently in custody. They are KSU activists in the college.
Dheeraj, a seventh semester Computer Science and Engineering student, is the son of Rajendran and Pushpakala hailing from Palkulangara in Taliparamba. Anujan Advaith is a first year graduate student of Sir Syed Technical Institute in Taliparamba. Dheeraj's body will be taken home as a funeral procession after postmortem. There will be public viewing at various locations.