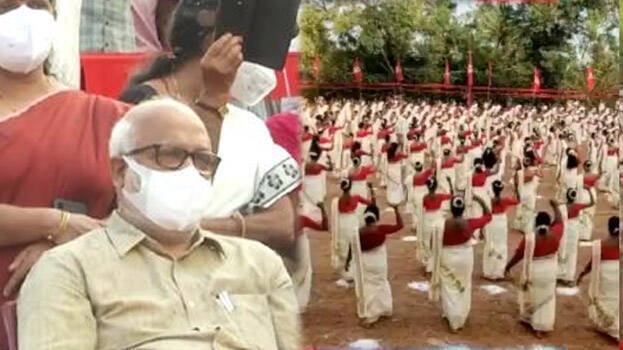 THIRUVANNANTHAPURAM: The CPM throws Covid precautions to the wind. Organising a mega thiruvathira in Parasala as part of the district meet has stoked a controversy. Almost 550 people attended the function.
The thiruvathira was conducted in the presence of leaders including CPM politburo member M A Baby. The mega thiruvathira was organised as part of the CPM district meet starting on January 14 at Parassala. The function was organised under the leadership of Janadhipathya Mahila Association Parassala area committee.
The thiruvathira was organised at a time when the order that only a maximum of 150 people can partake in programmes organised in public places exist. The order was issued following the severe spread of Covid-19.