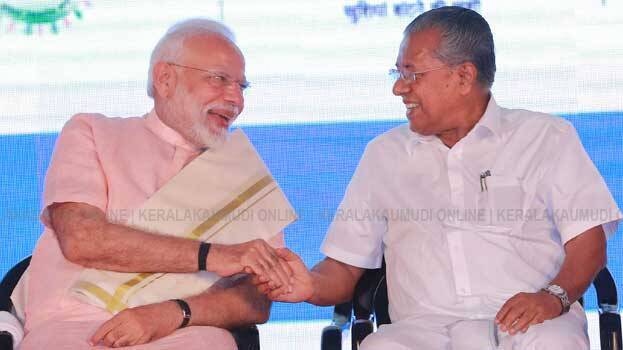 THIRUVANANTHAPURAM: Chief Minister Pinarayi Vijayan said the Centre has given permission for the Silver Line project. The Centre had given permission to go ahead with the land acquisition for the project and the railway board had given approval for the project, the chief minister said in an article written for a weekly.
The claim that K Rail will damage the economic condition of the state is baseless. There is no government in the world that does not borrow for development projects. It is widely agreed that infrastructure development will stimulate economic growth and increase income. There is no doubt that reducing travel time by one fourth across the state will boost business, technology and tourism. Some propagate that land acquisition will leave thousands of families homeless. However, the chief minister said the land acquisition would be carried out with due compensation.
GAIL, Power Highway and Waterway are examples of how such projects can be implemented by overcoming the initial concern and publicity. The government is taking steps to address the concerns and concerns of the people regarding the project. The opinions of the people's representatives will also be taken into account. In the article the chief minister said that a public hearing will be held to hear and resolve the issues.
Meantime, the state government is arranging to release 50 lakh handbooks to promote the project. The decision to publish the handbook was taken after discussions and public meetings with VIPs. The government has called for tenders for this. Pamphlets will also be published at the same time. The government's latest move comes amid mounting protests, including by the opposition, against the project.