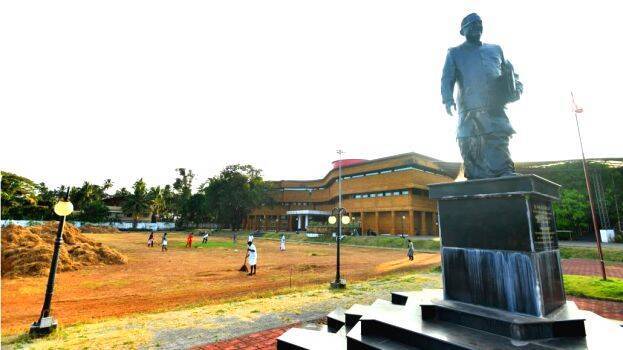 KANNUR: A huge 18,000 sq ft Communist Museum is being set up at the Kannur Nayanar Academy, where the CPM party congress will be held in April. The works of the museum are expected to be completed by March. A major part of the museum that records the history of Kerala Communism is dedicated to Kerala's beloved leader EK Nayanar.
The museum is designed by Chennai native Vinod Daniel, a board member of the International Council of Museums, an international organization that designed the Australian Museum in Sydney and the Metropolitan Museum in New York. Filmmaker Shankar Ramakrishnan, a native of Thiruvananthapuram, is the creative head.
The museum will consist of the re-enactment of the secret enclave at Parapram, Pinarayi in 1939. It will also have editions of the Kayyur, Karivellur and Morazha struggles. Anti-imperialist struggles erupted all over North Malabar following the Parapram Conference. The museum will tell us how Kerala turned red through the battlefields of Karivellur, Kayyur, Kavumbai, Thalassery, Mattannur and Morazha.
The museum is being set up by hundreds of artists under the leadership of art directors Vinod Menon, Santosh Raman and Premachandran. Construction works are taking place in Ernakulam and Bangalore. The museum is overseen by CPM district secretary MV Jayarajan, state committee member James Mathew and academy director Prof TV Balan.

The museum will consist of Nayanar's pen, radio, books, rare photographs and visuals that show his popular nature. The various stages will be unveiled in the ten-minute long Orientation Theater. The theatre will use 3D technology.
A 28-foot sculpture of an oppressed man with his fists clenched to the sky will also be erected in the museum. The names of all the martyrs of Kerala will be inscribed on the wall.