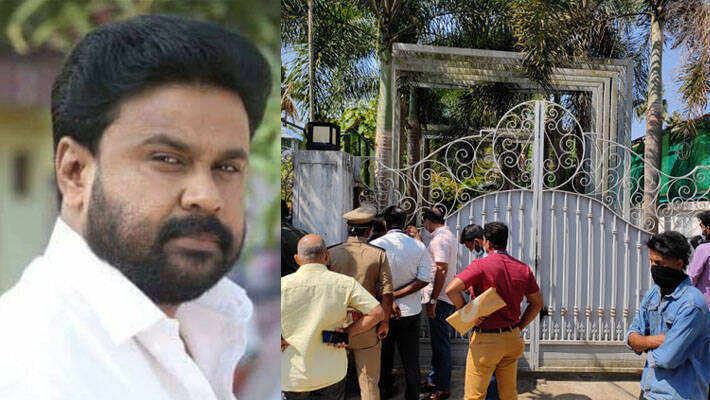 KOCHI: The inspection conducted by the Crime Branch team at Dileep's house in connection with the actress assault case has come to an end. The Crime Branch team conducted the inspections at the houses of Dileep and his brother Anoop based on the statement given by director Balachandra Kumar. The probe team has seized a hard disk and several mobile phones from the actor's house. The officials have also seized the actor's phone, sources said. The probe team also inspected the office of Dileep's production company Grand Productions.
The inspection, which lasted for 7 hours, came to an end by 7 pm. The inspection was mainly conducted to find out the visuals of the attack on the actress. The Crime Branch team also conducted a search to find a gun based on Balachandra Kumar's statement that Dileep had a gun in his possession.
The raid was carried out at the houses of Dileep and his brother under the leadership of SP Mohanachandran. A team led by DySP Baiju Paulus conducted the raid at the office of Grand Productions. SP Mohanachandran said that the probe team conducted the search at Anoop's house as he was the second accused in the conspiracy case. Dileep reached his house in Aluva while the raid was underway.
The probe team conducted the raid as the High Court was about to consider the actor's anticipatory bail plea on Friday. The inspection was aimed at gathering more evidence related to the case. Dileep, his brother Anoop and brother-in-law Suraj have filed an anticipatory bail application in the high court.
The probe team reached the actor's house in Aluva by 11.20 am. Though the house was found locked, the team jumped over the gate to enter the premises. Later, Dileep's sister reached the spot and opened the gate for the officials.
Balachandra Kumar had revealed that Dileep had close links with Pulsar Suni alias Sunil Kumar, the main accused in the actress assault case. He also revealed that the actor had the visuals of the attack in his possession. Balachandra Kumar also said that Dileep had conspired to endanger five police officers who investigated the case.