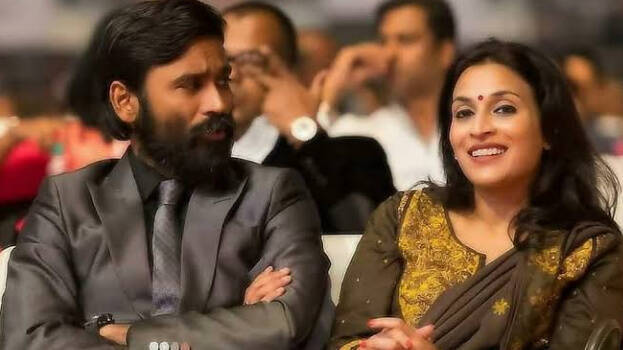 CHENNAI: Divorce news of Tamil actor Dhanush and Rajnikanth's daughter Aishwarya has been a shock to the Indian Film Industry. The decision was a result of six-month mutual discussion and there was no personal grudge or hatred between them. They will be co-parenting their children, said their friends.
Dhanush's workaholic nature seems to be the reason behind the separation. He signs a new movie every time after having a feud with Aishwarya, claimed a friend. Dhanush used films as an escape medium and being an introvert it was difficult for him to openly express issues, said his friends.
Although, the news might be a shock to the public, their friends were expecting this sooner or later. They were waiting for their kids to grow up, added a friend.