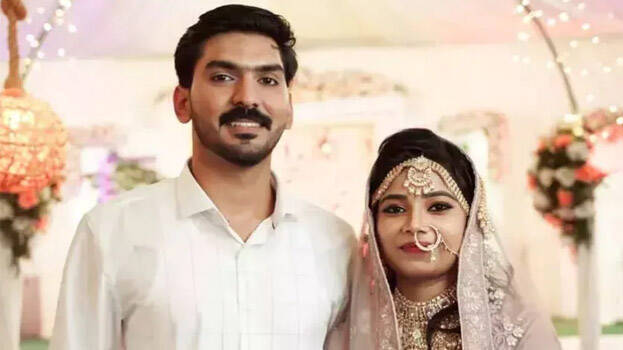 KOCHI: The police team that investigated the death of Mofiya Parveen has submitted the charge sheet before the court. The charge sheet named Mofiya's husband Suhail as the first accused, his mother Rukhiya as the second accused and his father Yusuf as the third accused. As per the charge sheet, Mofiya was brutally tortured at her husband's home.
According to the charge sheet, Mofiya was repeatedly beaten by her husband Suhail and her mother-in-law, and this eventually led to her suicide. Police also found that Suhail's father Yusuf had supported the harassment.
Ernakulam Rural Crime Branch DySP Rajeev was in charge of the investigation. The charge sheet was filed before the Aluva Judicial First Class Magistrate's Court. The court will consider Suhail's bail plea on January 21.
Mofiya was found hanging at her house after leaving behind a note, alleging domestic violence from her husband and his family.