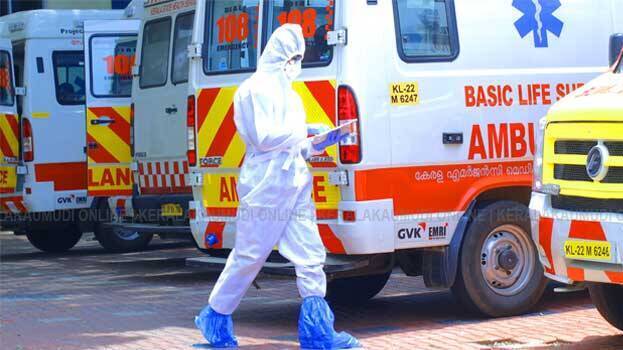 NEW DELHI: India is witnessing a rapid increase in Covid-19 cases. 3,17,532 new cases have been reported in the country in the last 24 hours. The fact that the total case count exceeded three lakhs for the first time in eight months is a clear indication of the swift spread of the virus. India has reported the highest number of Covid cases after US.
The spread of omicron variant amidst Covid has made the situation worse. Until now, 9,287 omicron cases have been reported in the country. This is 3.63 percent higher than yesterdays' rates. Presently there are 19,24,051 Covid cases. A total of 2,23,990 people have recovered within the last 24 hours. The daily and weekly positivity rates are 16.41 percent and 16.06 percent respectively. A total of 19,35,180 samples were tested in the country in the last 24 hours.
Omicron has been confirmed in all the states of India. Maharashtra tops the chart with 1,738 omicron cases and 43,697 new Covid cases. 48 people have died in the state due to Covid. West Bengal stands second with 1,672 cases.
Delhi reported 13,785 new cases and 38 deaths in the last 24 hours. At present, there are 75,282 Covid cases in Delhi. Out of that, 58,501 people are in home quarantine and 2,624 in hospitals. 491 Covid deaths have been reported in the country in the last 24 hours.
Kerala has reported 28,481 new Covid cases raising the total case number to 54,30,258. As of now, 591 Omicron cases have also been confirmed.
Meanwhile, the Union Health Ministry announced that India's cumulative vaccination coverage has crossed 159.67 crores. 70 percent of the country's population has undergone complete vaccination. Studies suggest that vaccines are the best way to counter the virus.